Preparations are underway for a major announcement at Therapeutic Riding of Tucson
Pens are being moved to make way for big changes in February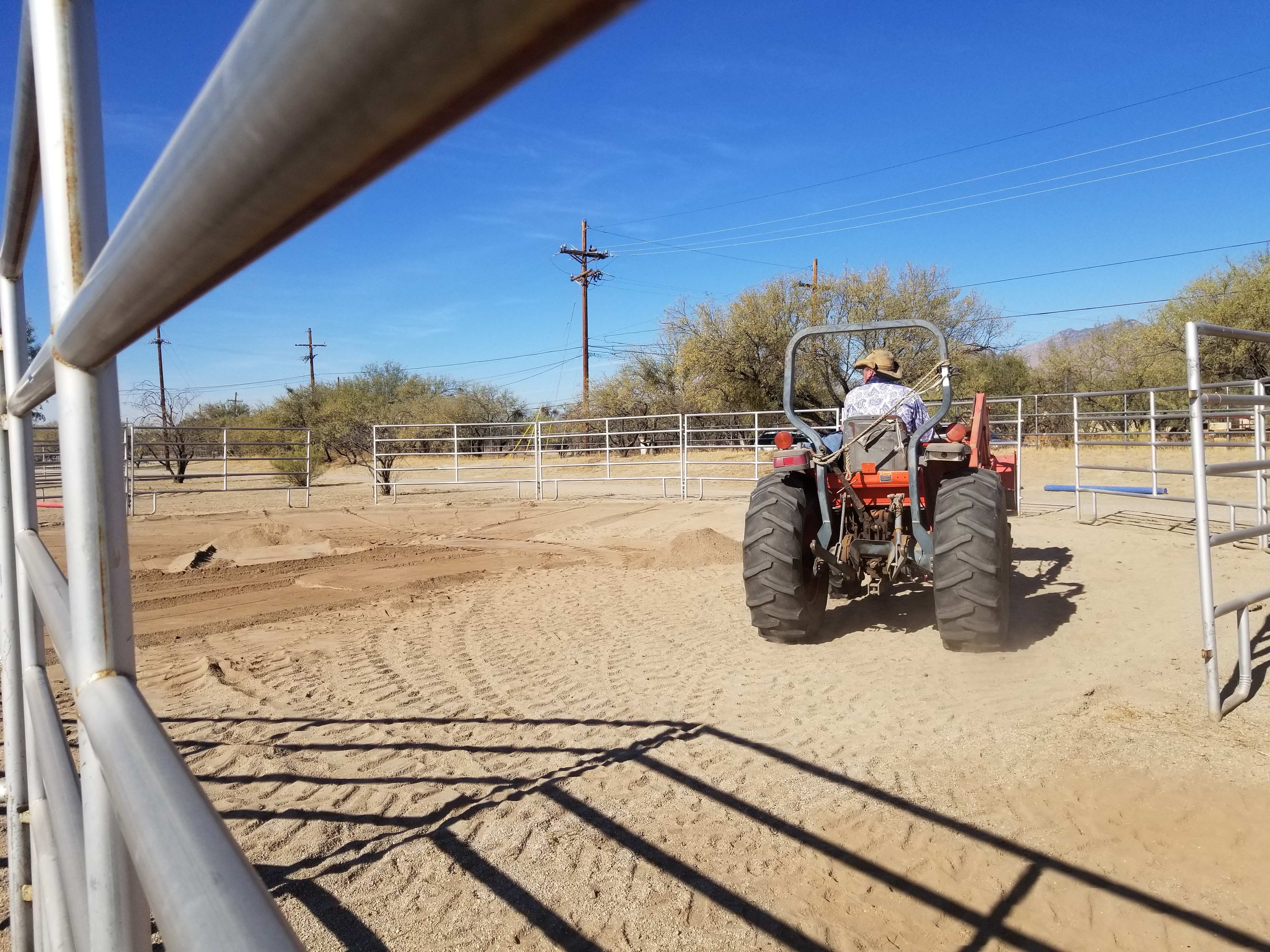 If you drive by Therapeutic Riding of Tucson (TROT) you will see that there is a different look to the front of the property. Round pens that have been there for decades have been moved. All this activity is in preparation for a big announcement in February.
TROT's round pens are used daily for routine exercise and training by the instructors to keep all of TROT's horses in top physical conditioning for their work in our therapeutic programs. Did you know that horses provide an unparalleled movement experience compared to other therapies for children and adults with physical challenges?
Steve Ozee, TROT's Property and Barn Manager, and more than a dozen high school and college student volunteers from The Church of Jesus Christ of Latter-day Saints, put in hours and hours digging up footings, moving panels, and resetting the round pens to a location closer to the barn, just east of their previous location. The whole process took about two days.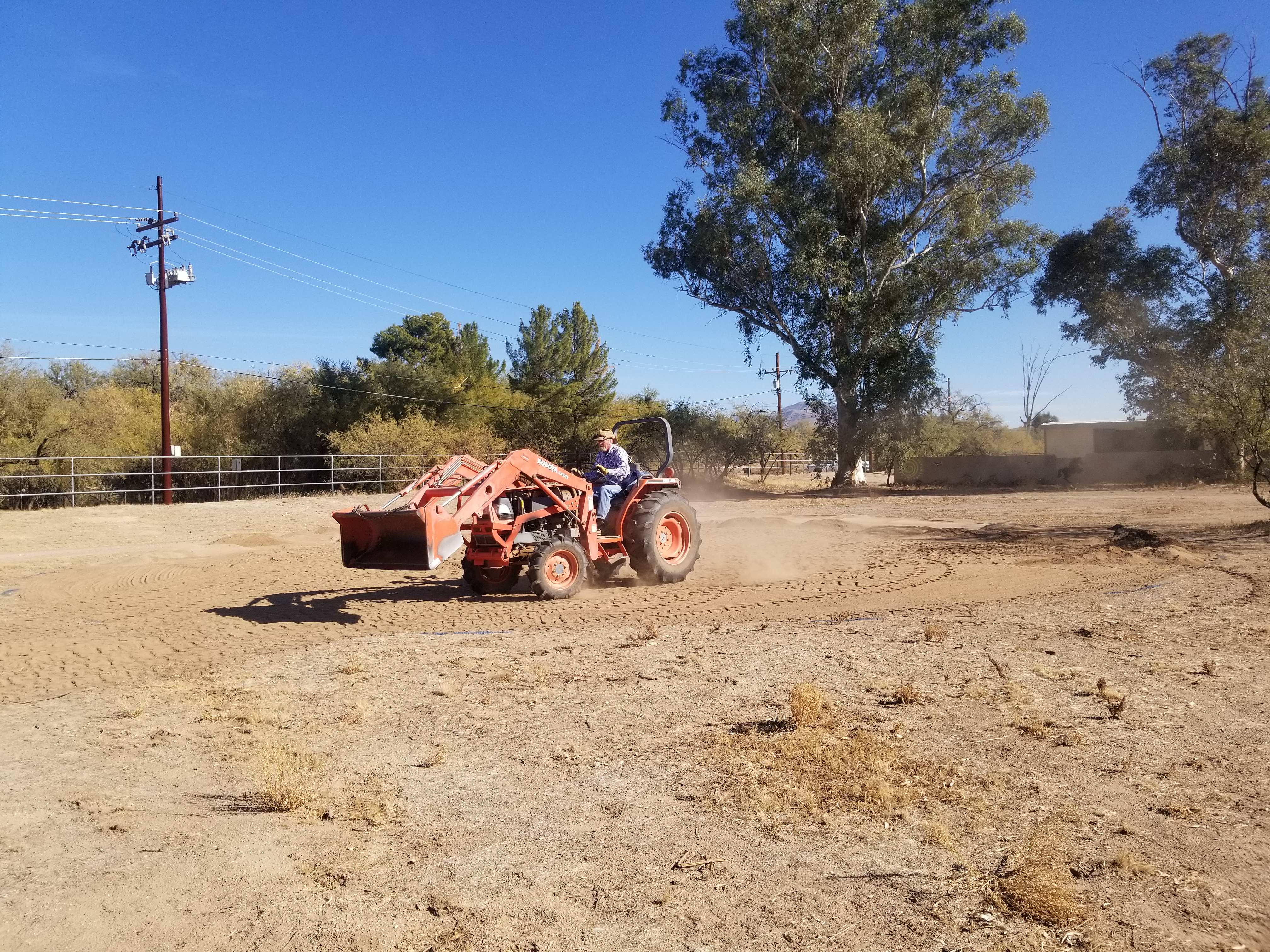 Now that this area of TROT's 18-acre equine facility is cleared, what will come next? Expect the exciting announcement next month! We can tell you that the new plans will definitely provide more shine in the shade.