TROT is on the final turn towards building a covered arena
The new facility will add 800 hours of life-changing equine-assisted therapy per year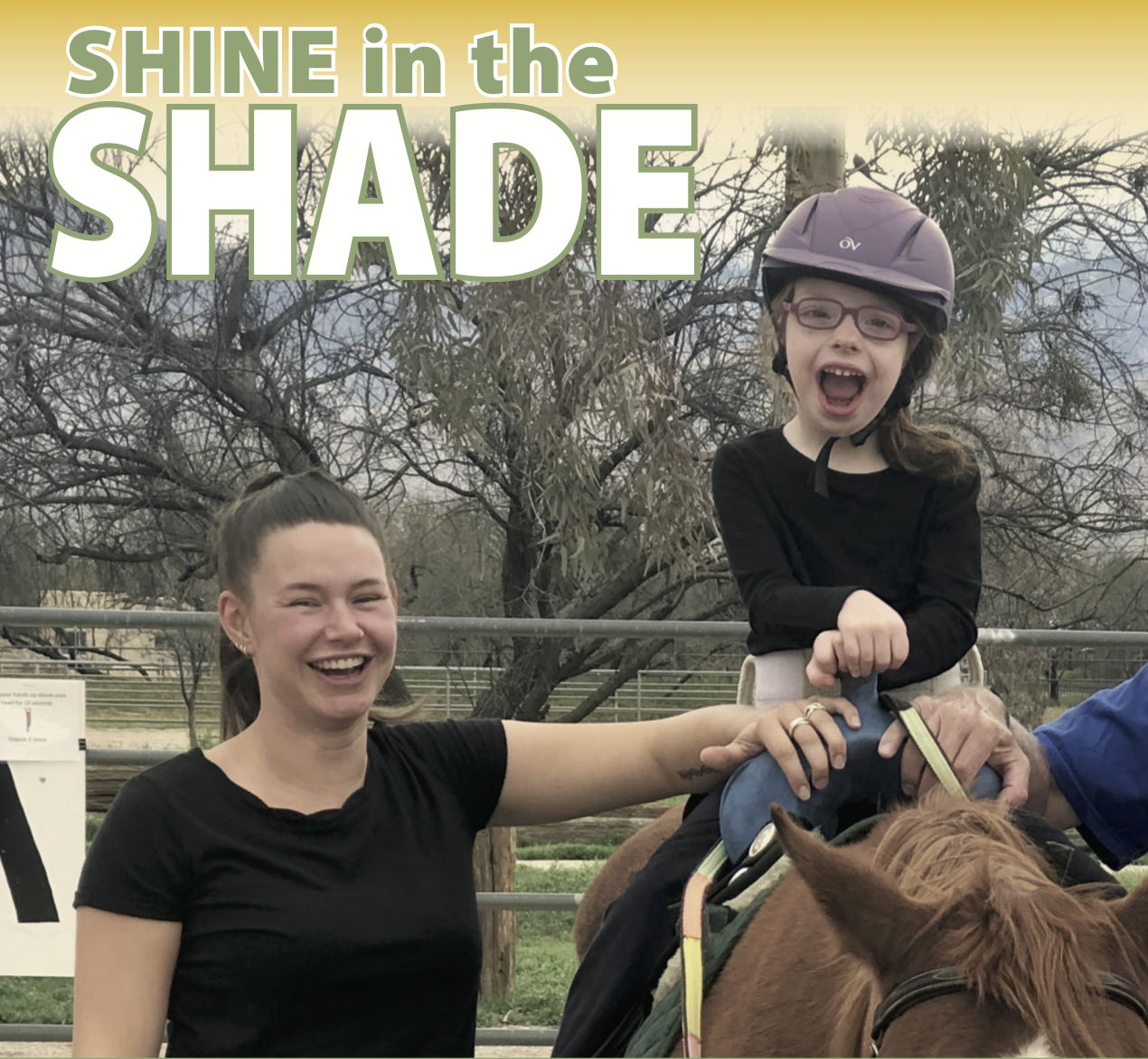 After decades of shutting down during the searing summer heat, Therapeutic Riding of Tucson (TROT) will soon be able to provide year-round horse-assisted activities and therapies for its riders. This means children, adults and veterans who benefit from the physical and emotional therapy provided by TROT won't have to wait for the cooler weather to continue their life-changing programs. Now a new covered arena will provide an oasis in the desert so the riders can continue to gain the immense therapeutic benefits from working with the horses.
TROT is expected to break ground on the 15,300 square foot steel arena this spring. With shade protection, cooling fans and lights, the arena will allow 800 additional hours of programming, a 40% increase in supportive and healing services currently provided by TROT.
"The Tucson community has been extremely generous with the Shine in the Shade campaign. We are thrilled to announce that TROT has raised $680,000 towards the $840,000 arena costs. We just have $160,000 left to meet the goal and get the arena started," said Jeff Copfer, TROT Executive Director. "We hope to cross the fundraising finish line and break ground in the next several months."
The hundreds of hours of additional programming will allow for busy working families and their loved ones to take advantage of TROT's special type of therapy without the intense summer Tucson sun. Using the power of the human/horse connection for healing, this brand-new covered arena will allow TROT to expand its services, enriching the lives of people living with special needs and disabilities. 
School-aged children with diagnoses such as autism, cerebral palsy or Down syndrome, disabled military veterans and adults recovering from emotional or physical trauma all benefit from TROT's programming, not to mention the positive impact on their families and caregivers.
TROT is the only Premier Path Intl. accredited therapeutic riding facility in the greater Tucson area. 
If you are interested in donating to the Shine in the Shade covered arena fund you can go to TROTArizona.org/covered-arena. Look for our Shine in the Shade campaign and make a donation.